Websites
There are innumerable websites devoted to Radiology teaching, many of which are designed for Radiology trainees, however there are several that are particularly useful for medical students:
Leicester Medical School Radiology
Recommended Reading
Tutorials in Diagnostic Radiology for Medical Students (2020), edited by Ciaran Redmond and Michael Lee.
This new book provides a practical guide to Radiology, using case-based tutorials to cover all the important topics such as imaging of head injuries. The book was co-edited by Dr Ciaran Redmond, one of our former registrars.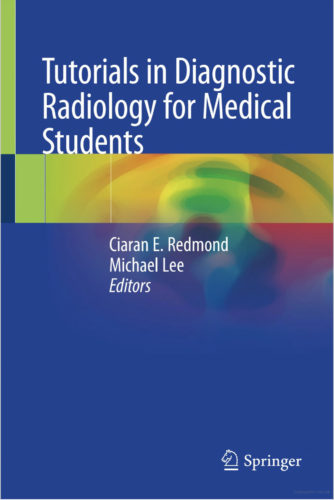 Squire's Fundamentals of Radiology, sixth edition (2004), by Robert A Novelline.
Although 11 years old and in need of some updating, we believe that this easy-to-read book remains one of the best comprehensive texts out there for medical students who want to learn about Radiology.